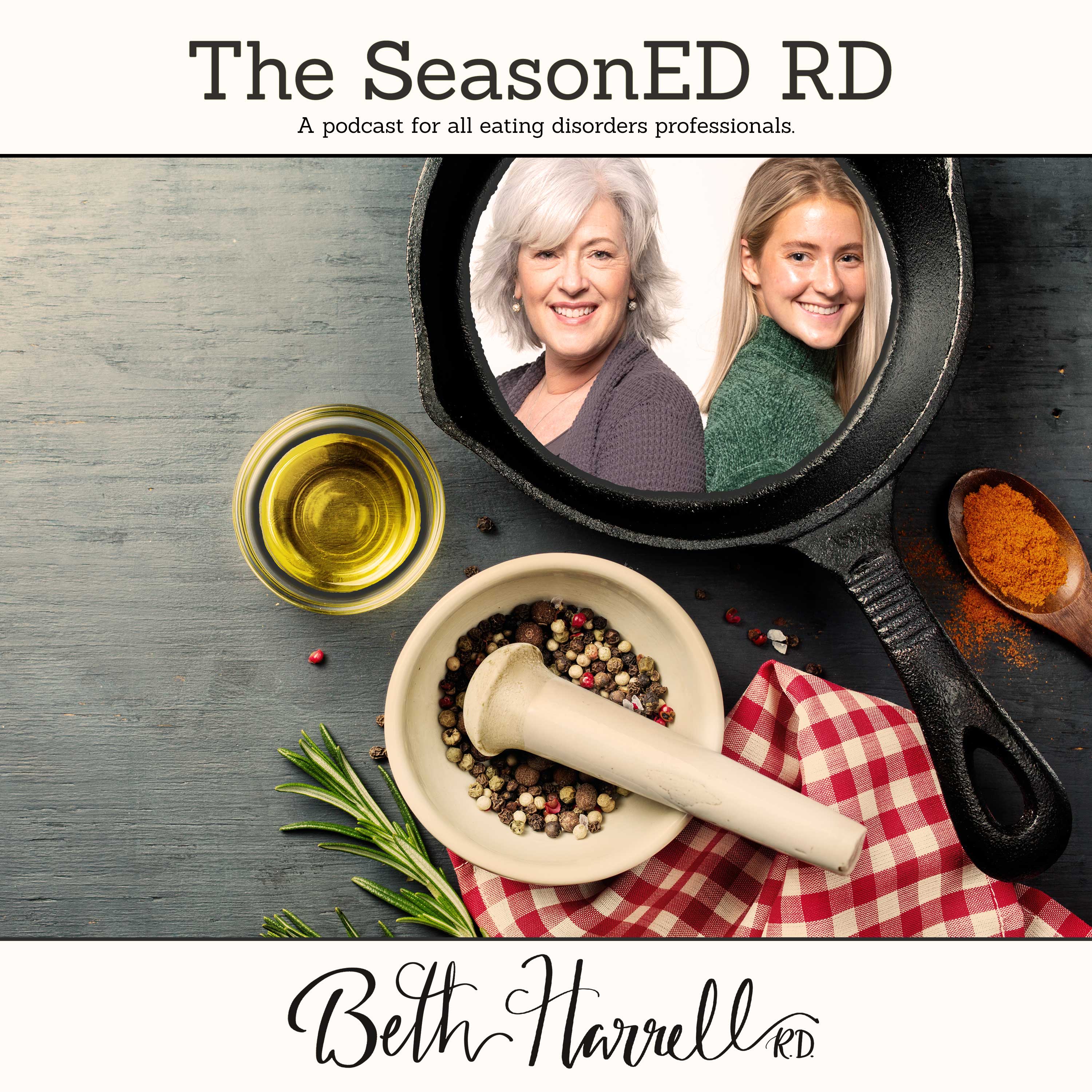 The SeasonED RD is a podcast for all professionals in the field of eating disorders who want a "one-stop-shop" for the resources, the people, and the connections that matter.  Whether you are newly seasoned (intern, student, or newer professional in the field) or well seasoned, this podcast is for you. Let's learn together!
Episodes
Friday Nov 18, 2022
Friday Nov 18, 2022
As we prepare for the holidays, Katy shares how she helps her clients navigate food and family and friends. 
See what she says about coping vs numbing, and how regret is different from guilt. 
But most importantly, your body knows what to do.
A "Do No Harm" Thanksgiving - Follow my Lead SesonED RD Podcast episode.
Katy's Seasonings: 
Rebuilding Trust With Your Body Podcast  
Supervision 
Team Collaboration 
Bio: 
Katy Harvey, MS, RD, LD, CEDS is a non-diet dietitian who specializes in helping people recover eating disorders, disordered eating, dieting and body image struggles. Katy works with clients 1:1 in her private practice, and she also has many online resources including a digital course called Non-Diet Academy. Additionally, Katy is the host of the Rebuilding Trust With Your Body podcast where she shares tips and strategies for making peace with food and your body, along with interviews with people who are on the intuitive eating journey. Outside of work Katy loves spending time with her husband and 2 sons, being outside, running and listening to true crime podcasts. If you bump into Katy at a coffee shop she's probably holding a vanilla latte and getting ready to catch up on emails or do some journaling. 
With your host Beth Harrell