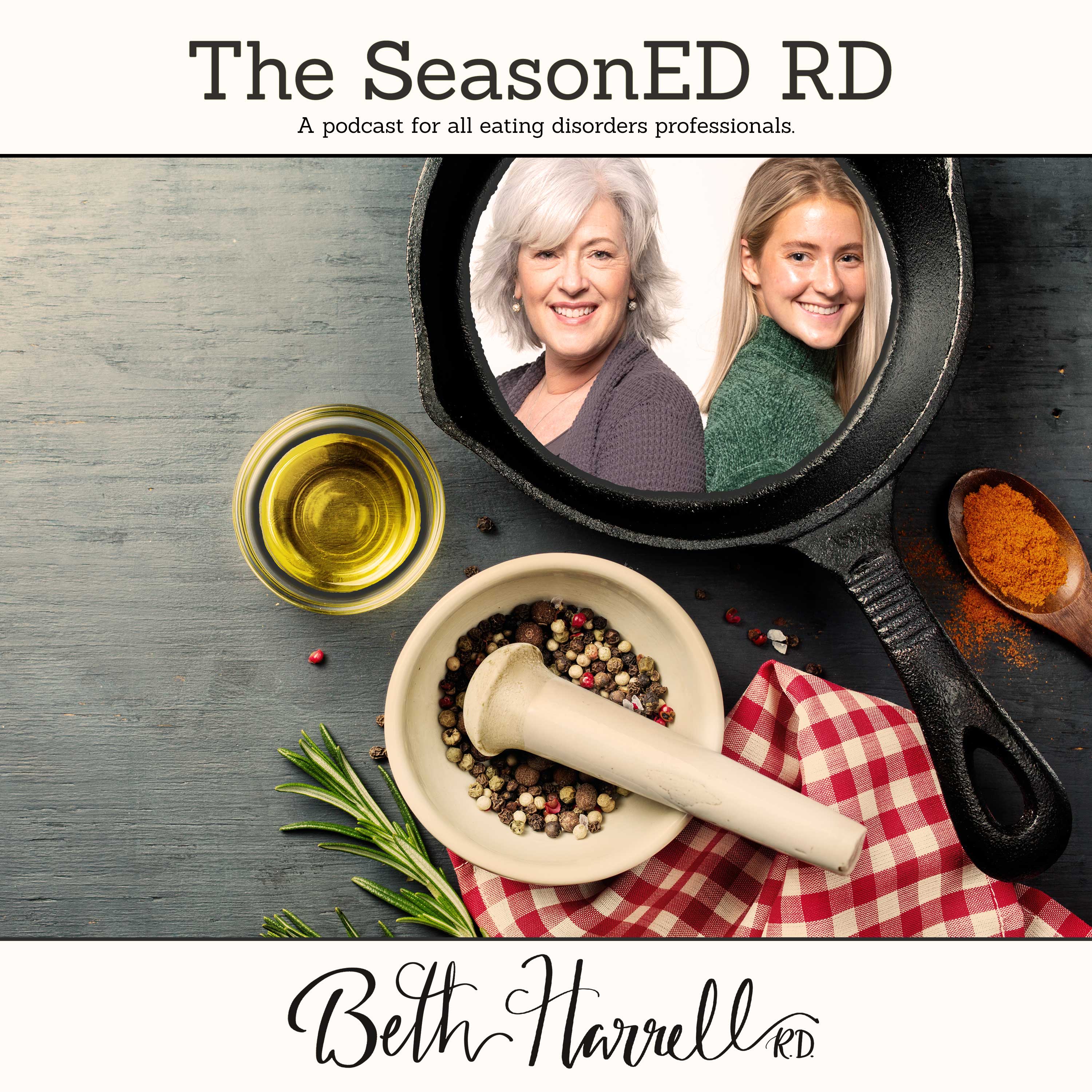 The SeasonED RD is a podcast for all professionals in the field of eating disorders who want a "one-stop-shop" for the resources, the people, and the connections that matter.  Whether you are newly seasoned (intern, student, or newer professional in the field) or well seasoned, this podcast is for you. Let's learn together!
Episodes
Saturday Feb 11, 2023
Saturday Feb 11, 2023
Em Palmerton, RD 
What massage therapy and yoga taught this ED RD. 
Em's RED-S revolution 
Eating disorder informed nutrition care is for all RDs 
Listen in for Em's response to Abbi's question to clients seeking weight loss 
Dietitians are well-equipped to work with ambivalence. 
Social Media makes it so much harder. 
Amanda Mellowspring's episode (Cant webinar all the time) 
Em's Seasonings: 
MarciRD Body image course 
You don't have to know everything. 
Somatics 
Bio: 
Emily (Em) Palmerton is from Buffalo, NY and has been a dietitian since July 2022. She began her career as a fitness instructor and massage therapist and felt something was missing, so she returned to school to study nutrition. She currently works in private practice with the goal of becoming dually certified as a certified specialist in sports dietetics and an eating disorder specialist. Furthermore, she is a registered yoga teacher (200 hours) with hopes to include somatics in her eating disorder practice. She resides in WNY with her husband, dog, and cat, as well as keeps a pretty intense garden for all 4 months of warm weather in Buffalo. 
https://www.instagram.com/fueledby_em/ 
With your host Beth Harrell