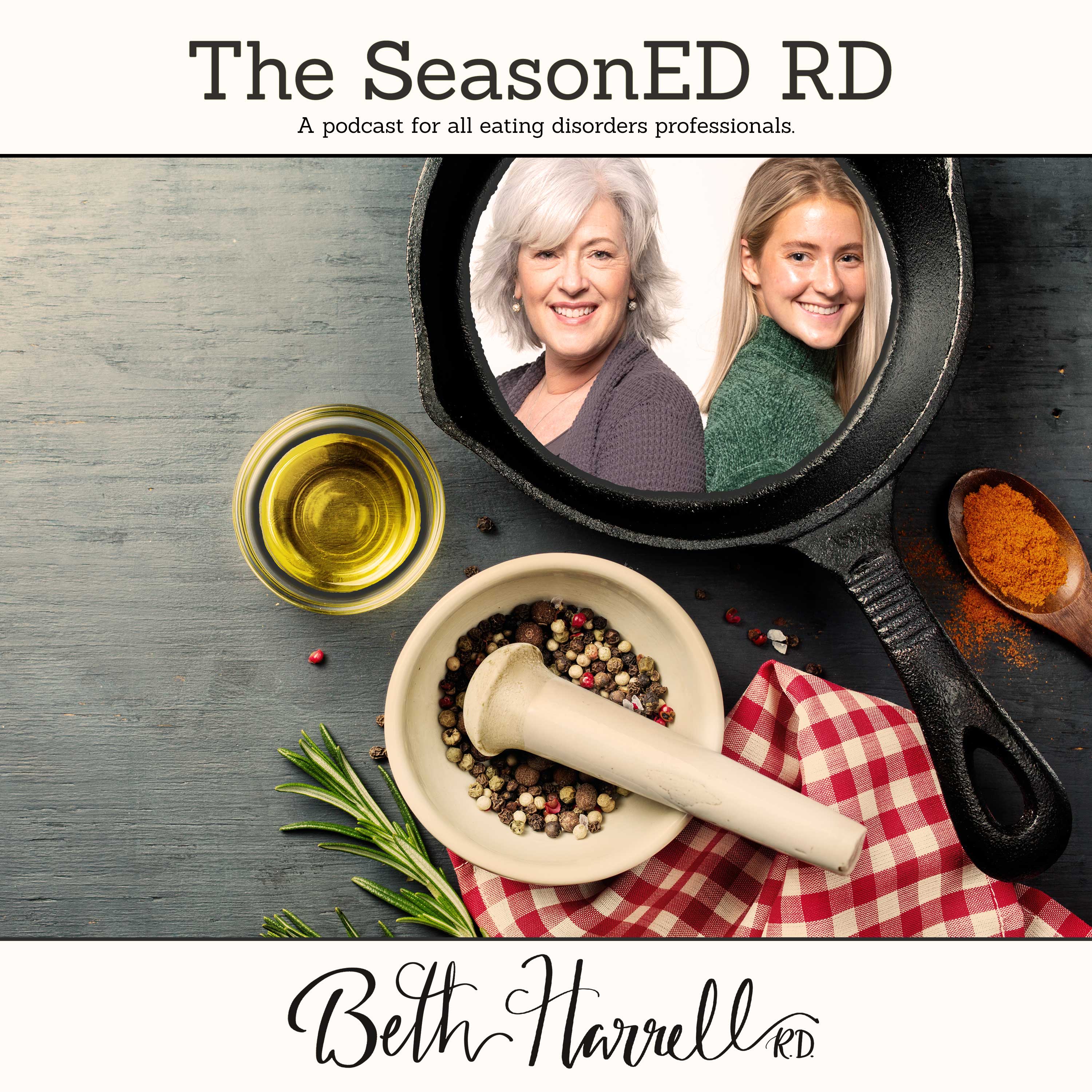 The SeasonED RD is a podcast for all professionals in the field of eating disorders who want a "one-stop-shop" for the resources, the people, and the connections that matter.  Whether you are newly seasoned (intern, student, or newer professional in the field) or well seasoned, this podcast is for you. Let's learn together!
Episodes
Friday May 19, 2023
Friday May 19, 2023
Amanda Mellowspring, MS,RD/N,CEDRD-S trains professionals who are seeking Approved Supervisor status for the CEDS. She shares her supervision style with us, including how she taps into the 'it' factor of her supervisees and stated the way she learned best is through case collaboration with therapists and medical providers and multidisciplinary webinars (even though 'we still have to work and can't webinar all day'  DARN!)
Amanda runs a farm with lavender and bees (and more) and answers Abbi's reflection that supervision for eating disorders care can feel like a BEAST.
Resources highlighted by Amanda:
Anita Johnston's Eating in the light of the moon book.
 "Health Food Junkie" Dr Bratman
Bio

Amanda is a Certified Eating Disorder Registered Dietitian and Supervisor through the International Association of Eating Disorder Professionals with over 15years of experiencing leading the treatment of eating disorders at various levels of care. Amanda currently serves on the Certification Committee for IAEDP and co-authored the publication defining the Standards of Practice and Standards of Professional Performance for RDs working with eating disorders in the Journal of the Academy of Nutrition and Dietetics.

Amanda is Vice President of Nutrition Services for Monte Nido & Affiliates, overseeing nutrition programming and services for Monte Nido programs, Oliver-Pyatt Centers, and Clementine programs across the country.
With your host Beth Harrell