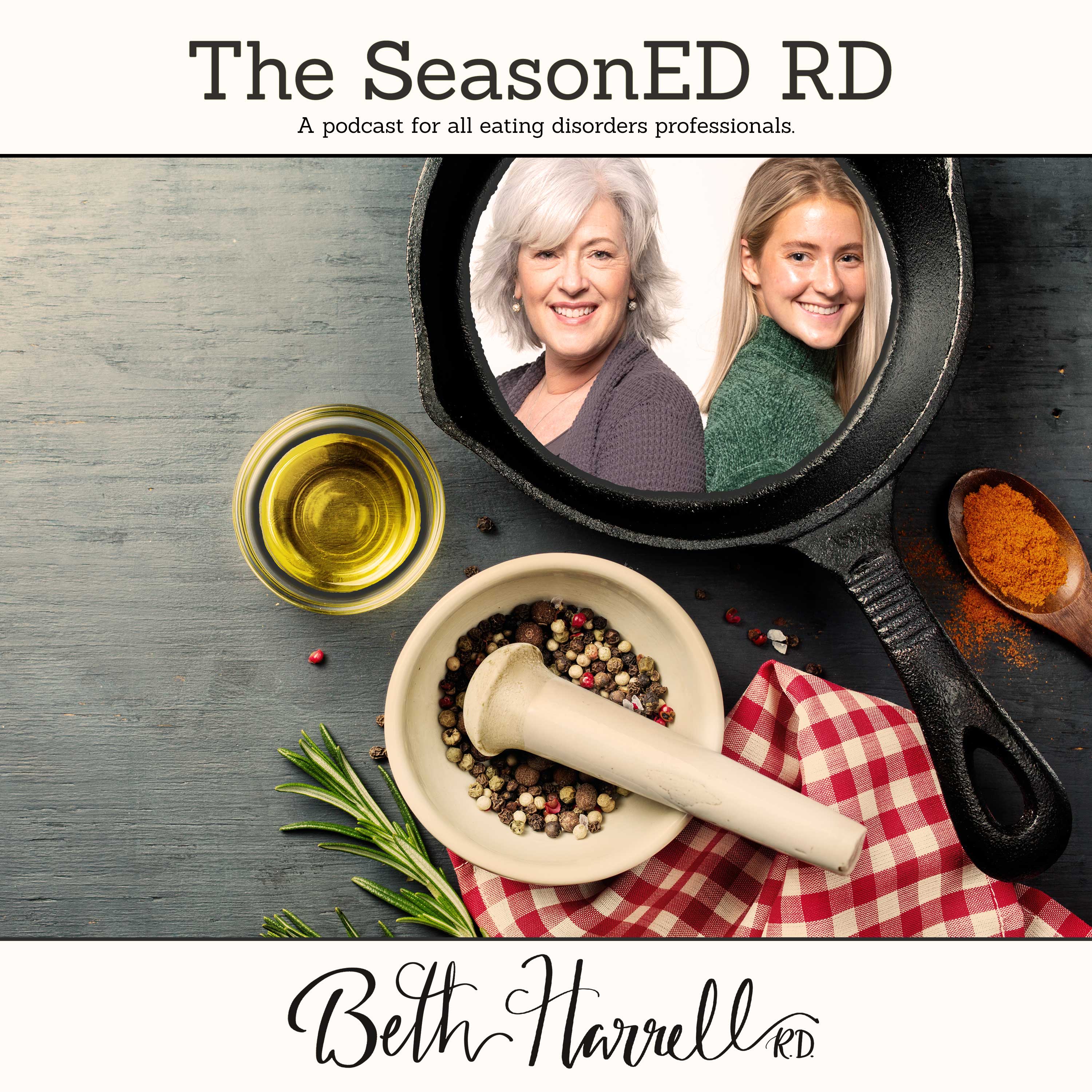 The SeasonED RD is a podcast for all professionals in the field of eating disorders who want a "one-stop-shop" for the resources, the people, and the connections that matter.  Whether you are newly seasoned (intern, student, or newer professional in the field) or well seasoned, this podcast is for you. Let's learn together!
Episodes
Friday Feb 24, 2023
Friday Feb 24, 2023
Delaney Wesselink, PT, DPT, CEDS
*Sometimes just being with our patients and listening is what's needed
*This patient population is fragile - forward fold to compression fractures?
*Evidence based activity for eating disorders is discussed and isn't for everyone
*Assessing strength, balance, fall risk.
*Listen to pause and rethink common phrases we use to motivate patients
*empathy - "It's so hard to be in a brain that tells me I have to exercise for my mind to quiet down."
*What happens with over exercise and the microtears in muscle that you don't have nutrition reserves to repair? 
Delaney's Seasonings:
*link to Michelle Laging episode
*Keep articles handy to share with patients
*Advice to newer professionals - Don't be so hard on yourself
*Sitting and talking is way more valuable than "OK great, let's work on strength"
Articles from Delaney:
Bio:
Originally from Boise, Idaho, Delaney received her BS in Exercise Science at the University of Montana in Missoula, MT. Expanding upon her love for the mountains, she pursued her Doctorate in Physical Therapy at the University of Colorado at the Anschutz Medical Campus, and has since made Denver her home. Delaney began her career working in pediatrics with children with developmental disabilities, although she has always had a passion for inpatient rehabilitation and acute care. Delaney is an avid snowboarder, soccer player, and outdoor enthusiast. She strives to teach patients to honor their bodies through movement while creating a healthy and meaningful relationship with exercise.
https://www.denverhealth.org/services/acute-center-for-eating-disorders
With your host Beth Harrell