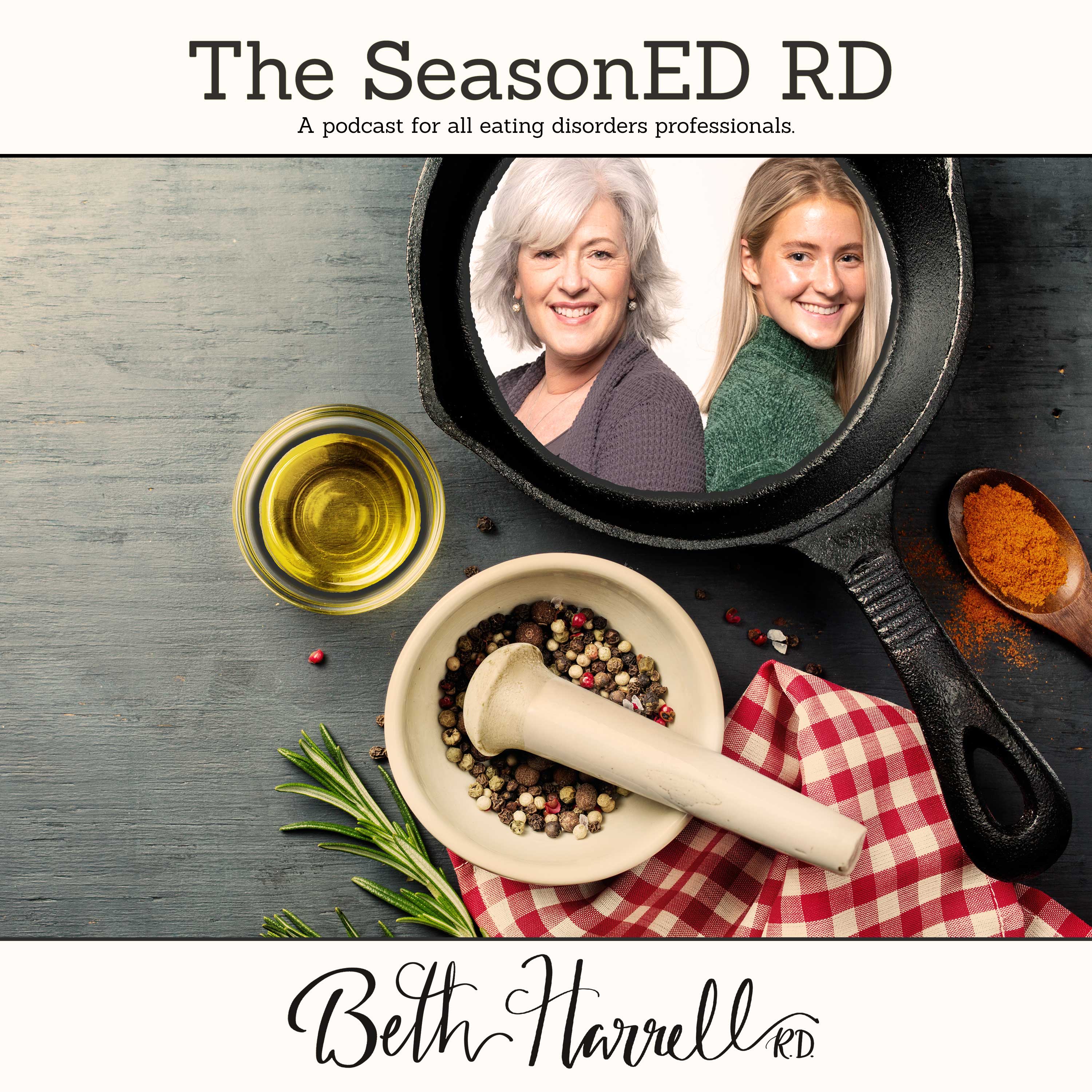 The SeasonED RD is a podcast for all professionals in the field of eating disorders who want a "one-stop-shop" for the resources, the people, and the connections that matter.  Whether you are newly seasoned (intern, student, or newer professional in the field) or well seasoned, this podcast is for you. Let's learn together!
Episodes
Friday Jan 20, 2023
Friday Jan 20, 2023
Does food matter if we can just give meds? 
What are Dr Zehring's two pillars that we need for meds to work? 
The starved brain becomes anxious/obsessive, team using the same language is important 
The focus is to get nutritional rehabilitation first 
Bio-Psycho-Social-Spiritual 
Empowering clients to open up teaches us so much 
The "Core Four" – primary care, therapy, dietitian, psychiatry 
What about appetite and Adderall? 
Medication compliance decreases the more often people have to take them 
It's a difficult field, this is going to take time – how do I walk alongside  
Sit in the messiness of the powerlessness  
Do no harm. 
Dr Zehring's Seasonings: 
Reach out to colleagues to fill in the gaps.  Two who are instrumental are Dr. Jennifer Gaudiani and Dr. Margherita Mascalo 
Using common language – be persistent in collaboration 
CBT-I – Sleep is important 
Bio: 
Brad Zehring, DO is a Board-Certified Psychiatrist and Diplomate of the American Board of Psychiatry and Neurology who specializes in the treatment of eating disorders and co-occurring psychiatric disorders. He completed his psychiatry residency from the University of Arizona – Phoenix Campus. His desire to treat eating disorders was born out of a personal connection which fueled his passion to learn all he could to help deliver the best psychiatric care. This passion led to him starting his private practice in Arizona (Arizona Restorative Psychiatry) where he has delivered expert outpatient psychiatric care in the treatment of eating disorders throughout the United States.  
More recently, he has begun the next chapter of his career as Chief Medical Officer for Montare Behavioral Health and Trellis Recovery Centers where he can continue his focus on leadership, mentoring, and expert psychiatric care to patients with psychiatric disorders and eating disorders.  
He will continue supervising Erica Neal PA-C who will remain at Arizona Restorative Psychiatry specializing in patients with eating disorders in Arizona. Dr. Zehring can be reached for questions or comments at bzehring@azrpsych.com. 
Ophelia's Place 
https://www.opheliasplace.org/ 
With your host Beth Harrell