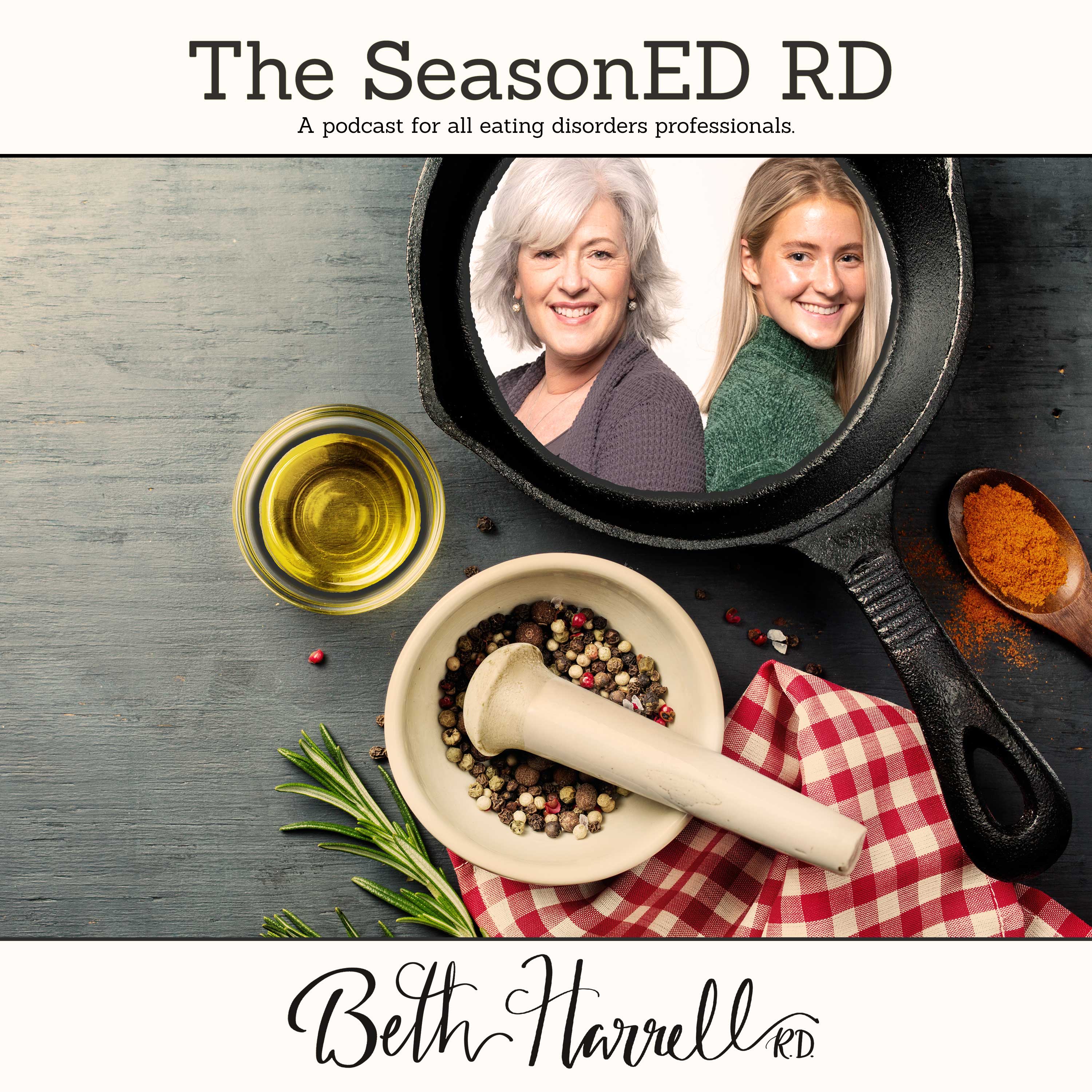 The SeasonED RD is a podcast for all professionals in the field of eating disorders who want a "one-stop-shop" for the resources, the people, and the connections that matter.  Whether you are newly seasoned (intern, student, or newer professional in the field) or well seasoned, this podcast is for you. Let's learn together!
Episodes
Friday Feb 17, 2023
Friday Feb 17, 2023
Sumner Brooks, MPH, RDN, CEDRD
Topics include:
Always remember there's more that we don't know.  We're always making mistakes.
How many people are suffering?!? – Weight loss (or requiring kids to eat vegetables) will never be the answer to well-being and happiness.
3 keys in "How to Raise an Intuitive Eater"
Unconditional love and support for your child's body - emotional
implement flexible and reliable feeding routine – technical
Develop and use your own intuitive eating voice – body language, speaking about bodies, and why being aware is important
HOW TO NOT TO DISTURB MENTAL HEALTH WITH FOOD
Nuggets on helping resistant parents 
ED RD PRO  - Coming Up - September 1st Athletes, November – Family Based Treatment Informed
How to Raise an Intuitive Eater Book 
Sumner's Seasonings:
Intuitive Eating
Supervision
Work experiences
Learning more about weight neutral care and weight stigma
Vulnerability
Bio:
SUMNER BROOKS, MPH, RDN, CEDRD, is a mom and licensed registered dietitian nutritionist based in Oregon who has spent nearly 15 years working in the field of nutrition and eating disorders. Her experience includes providing nutrition therapy for adolescents and adults, public speaking, and pursuing advanced training in trauma-informed, weight-inclusive healthcare. She is also the founder of the online training platform Eating Disorder Registered Dietitians and Professionals (EDRD Pro).
With your host Beth Harrell