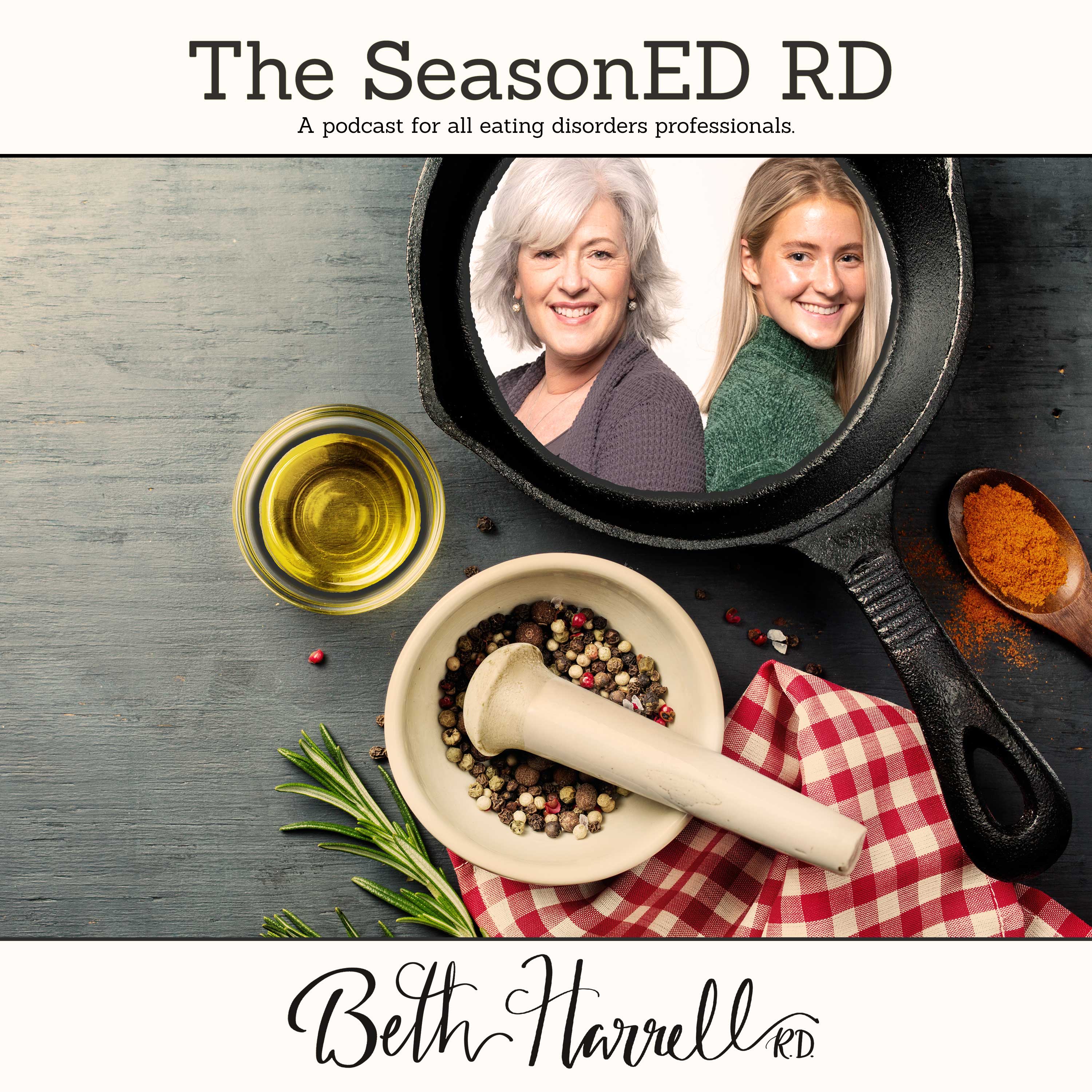 The SeasonED RD is a podcast for all professionals in the field of eating disorders who want a "one-stop-shop" for the resources, the people, and the connections that matter.  Whether you are newly seasoned (intern, student, or newer professional in the field) or well seasoned, this podcast is for you. Let's learn together!
Episodes
Friday Jul 28, 2023
Friday Jul 28, 2023
Today we talk the work of the RDN in any treatment setting, from LTC, to acute care, and for those who are veterans.  We pull it all together with the psychology of medical nutrition therapy (MNT). 
How to help our clients/patients/residents consume the food that will nourish?  It's all about relationships. 
And communication is key. 
Those Foods? ALL Are Ok 
Epigenetics, grace, compassion and full-on medical nutrition therapy (MNT). 
David's Seasonings: 
*Communication, compassion, empathy and RELATIONSHIP 
*Dr Marci Swede – Mentor to David on understanding human genetics –  
Article for you with Dr Marci and Tzippi Weiss 
 "Transforming Preprofessional Health Education Through Relationship- 
Centered Care and Narrative Medicine" 
*Dr. Gaby "The Book" Nutritional Medicine 
Bio: 
David Triger, MS, RDN, CDN is a Doctoral Student at the University of Kansas Medical Center, Clinical Nutrition Manager at New York State Veterans Home at St. Albans and Adjunct Professor at Long Island University - Post. Over the past 3 years he has worked in the Long Term Care and the Acute Care settings as a Registered Dietitian working with patients through the lifespan from Pediatrics to Geriatrics. Through his clinical experience, he has seen the need for Clinical Dietitians to have training for their eventual role in the care of patients who present with eating disorder behaviors in a variety of settings. 
With your host Beth Harrell