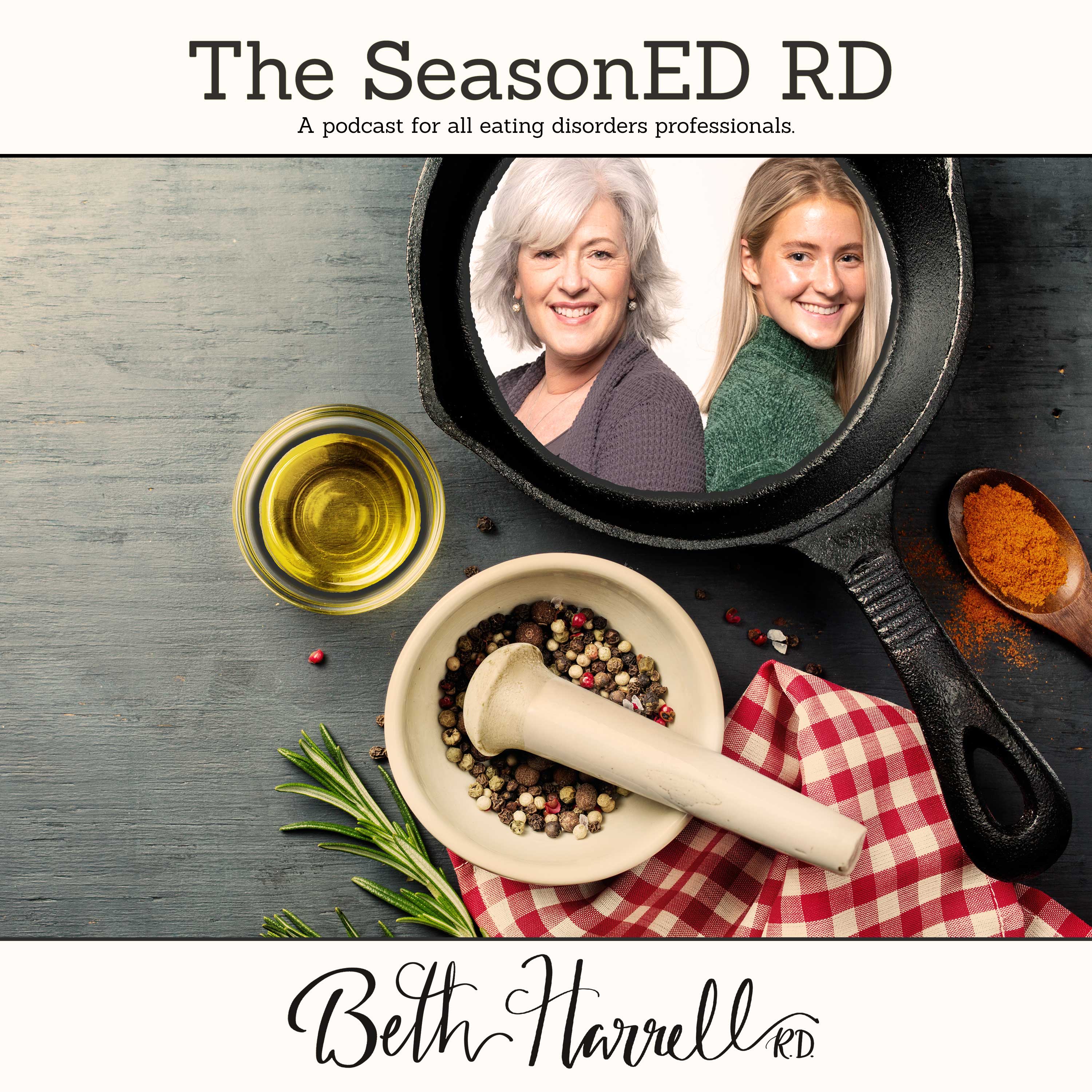 The SeasonED RD is a podcast for all professionals in the field of eating disorders who want a "one-stop-shop" for the resources, the people, and the connections that matter.  Whether you are newly seasoned (intern, student, or newer professional in the field) or well seasoned, this podcast is for you. Let's learn together!
Episodes
Saturday Jun 17, 2023
Saturday Jun 17, 2023
Whitney Trotter, MS, RDN/LDN, RN, RYT 
This is a repost from last year's FIRST EVER BIPoC ED Conference.  The 2nd annual is coming up soon, with early bird registration ending soon.
Topics Include: 
Eating Disorders in the Black community,  

Fat Liberation Panel 
Minority Myth in Asian American Culture and Adoption 

Antiracism training 

Religion, eating disorders and liberation 

Trans presenters 

Live panel on religion 
Ramadan in Islam and the intersection of eating disorders 

South Asians and eating Disorders 

Unsolicited Fattys 
Stay the course – if at first you don't succeed 
Volunteer to get your foot in the door of your passions (HIV and AIDS) 
Always keep learning – next up Psych NP Doctorate 
BIPoC Eating Disorders Conference Website  
https://bipoceatingdisorders.showit.site/
Closed Captions and American Sign Language 
Whitney Trotter: (she/her) is dually licensed as a Registered Dietitian, Nurse, and yoga instructor. Whitney has over ten years of experience working as a registered dietitian serving the HIV/AIDS community, as well as working in the eating disorder field. Whitney also previously worked at a Level 1 Pediatric Trauma Center as a Pediatric emergency room nurse. In addition to working as an RDN and RN, Whitney has served as a member of her county's Rape Crisis Center. Her work at the Rape Crisis Center equipped her to co-found an anti-trafficking organization, Restore Corps, where she now provides medical training to the community focusing on human trafficking response. Whitney's career in the Eating Disorder field includes being a former Nutrition and Nursing director of a Residential, PHP, and IOP center. Whitney is also the owner/founder of Bluff City Health, a private practice specializing in bridging the gap in the eating disorder field of equitable care and social justice.