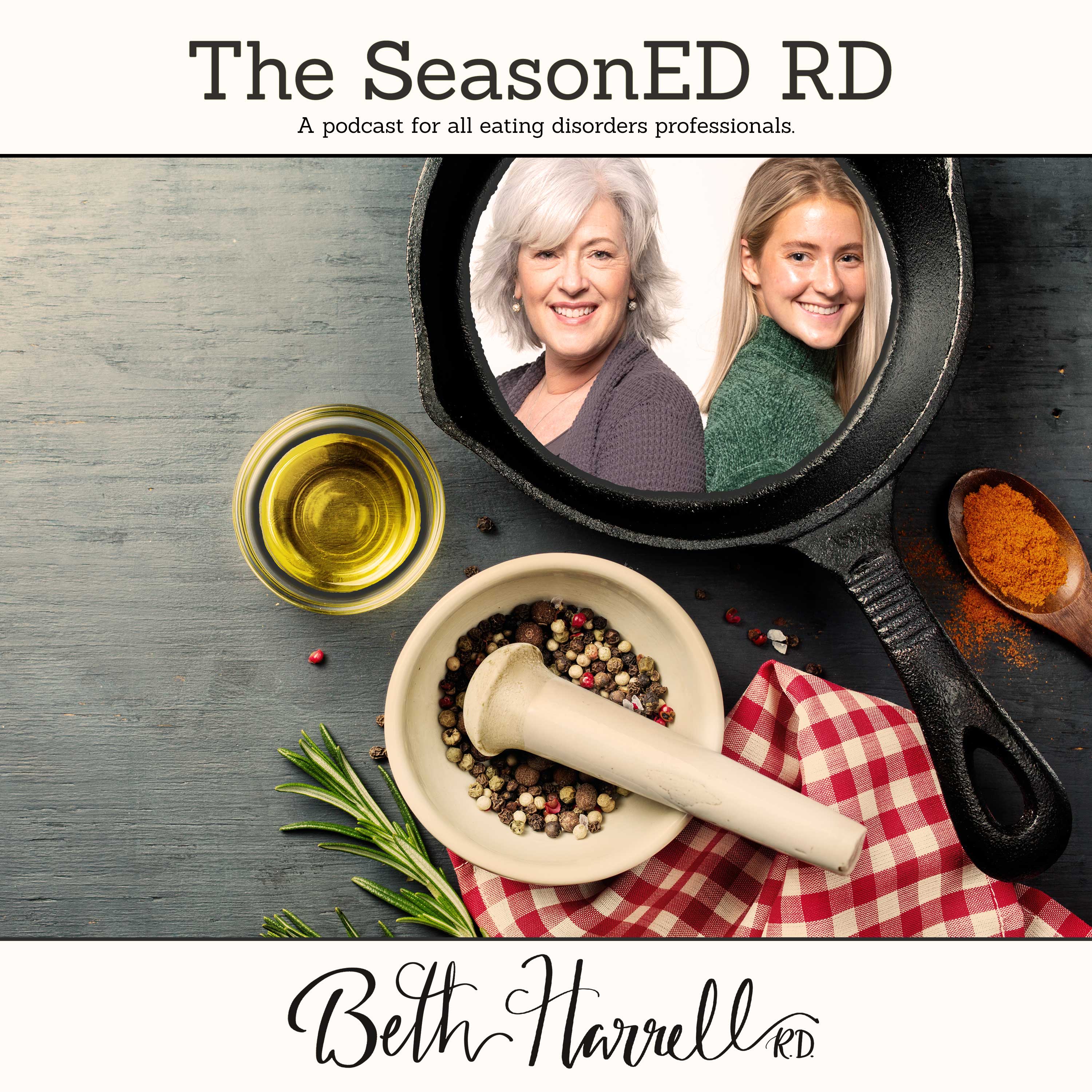 The SeasonED RD is a podcast for all professionals in the field of eating disorders who want a "one-stop-shop" for the resources, the people, and the connections that matter.  Whether you are newly seasoned (intern, student, or newer professional in the field) or well seasoned, this podcast is for you. Let's learn together!
Episodes
Friday Oct 15, 2021
Friday Oct 15, 2021
Cynthia Bulik, PhD, FAED 
Clinical psychologist Cynthia M. Bulik, Ph.D., FAED is the Founding Director of the University of North Carolina Center of Excellence for Eating Disorders, Distinguished Professor of Eating Disorders at the University of North Carolina at Chapel Hill, and Professor of Nutrition in the Gillings School of Global Public Health. She is also Professor in the Department of Medical Epidemiology and Biostatistics and Director of the Centre for Eating Disorders Innovation at Karolinska Institutet in Stockholm, Sweden. She leads global eating disorder genetics initiatives and develops, evaluates, and disseminates evidence-based treatments for eating disorders. Dr. Bulik has been the recipient of numerous awards including the Eating Disorders Coalition Research Award, the Academy for Eating Disorders Leadership Awards for Research and Advocacy, the Price Family National Eating Disorders Association Research Award, and the Don and Melissa Nielsen Lifetime Achievement Award from the National Eating Disorders Association. 
Prof. Bulik is past president of the Academy for Eating Disorders, past Vice-President of the Eating Disorders Coalition, and past Associate Editor of the International Journal of Eating Disorders. She serves on advisory boards of several advocacy organizations and is founder and co-chair of the Eating Disorders Working Group of the Psychiatric Genomics Consortium. See https://www.cynthiabulik.com.  
Dr. Bulik is a prolific writer having penned more than 600 papers and 50 chapters on eating disorders. She is author of seven books including Crave: Why You Binge Eat and How to Stop, The Woman in the Mirror, Midlife Eating Disorders: Your Journey to Recovery, and Binge Control: A Compact Recovery Guide.
For more books written by Cynthia Bulik go to https://www.cynthiabulik.com/books/.
With your host Beth Harrell