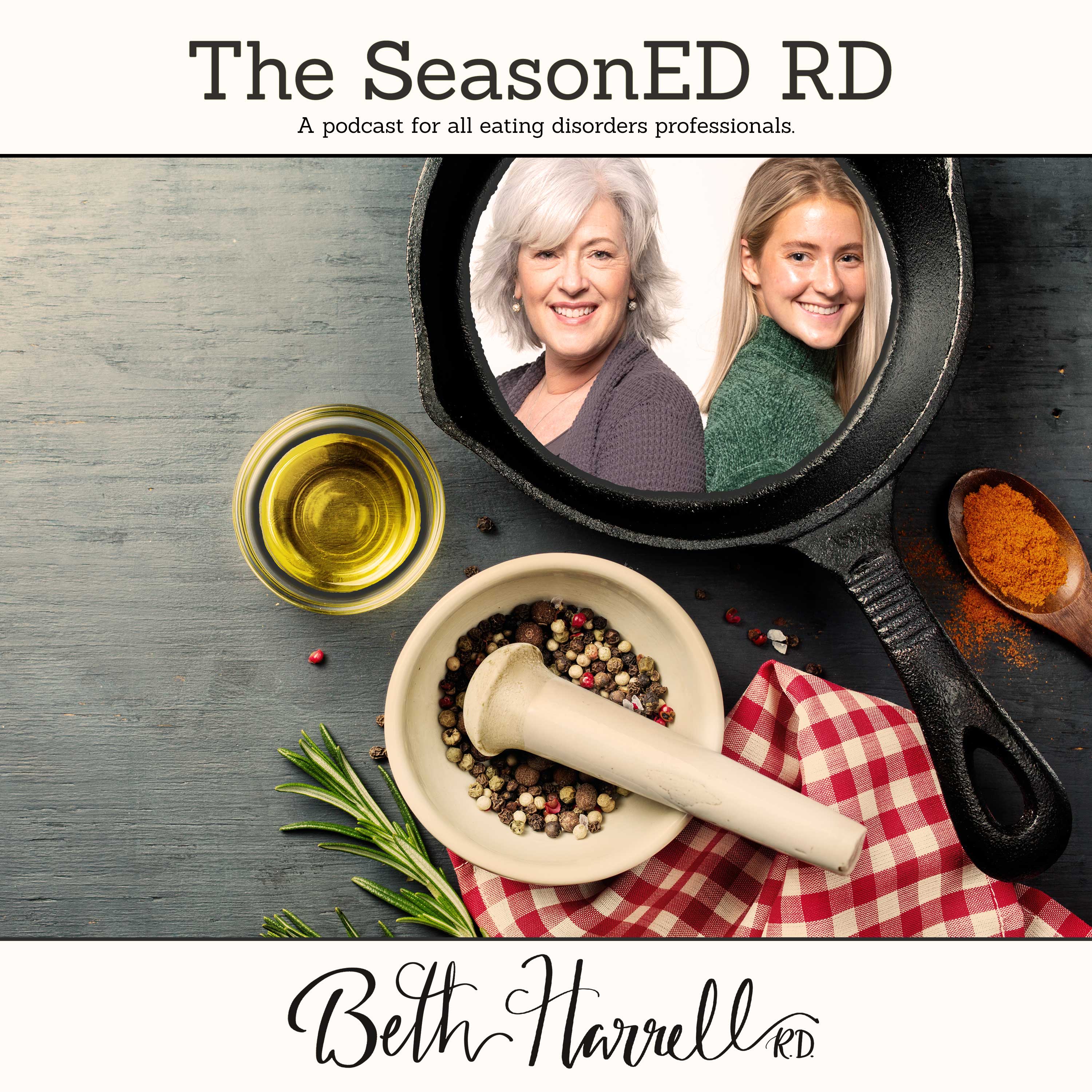 The SeasonED RD is a podcast for all professionals in the field of eating disorders who want a "one-stop-shop" for the resources, the people, and the connections that matter.  Whether you are newly seasoned (intern, student, or newer professional in the field) or well seasoned, this podcast is for you. Let's learn together!
Episodes
Friday Dec 02, 2022
Friday Dec 02, 2022
This thing (eating disorders) was just a fad. 
Listening to women's stories is how I come up with book topics 
It IS possible to be attached to the meaning of hair 
Hair is the forgotten aspect of body image 
Perfection feels like the answer – and it doesn't exist 
Perfection is the the death of our soul 
This goes way beyond the eating disorder population. 
Fathers are not to be blamed – we need to help men understand their role. 
Bio: 
Margo Maine, PhD, FAED, CEDS, National Eating Disorders Association Founder and former Adviser, Founding Fellow of the Academy for Eating Disorders. Author of eight books, most recently Hair Tells a Story: Hers, Yours & Ours and Pursuing Perfection: Eating Disorders, Body Myths, and Women at Midlife and Beyond, she lectures internationally on eating disorders and practices in CT. She loves the earth and gets up early every day to celebrate it. 
With your host Beth Harrell