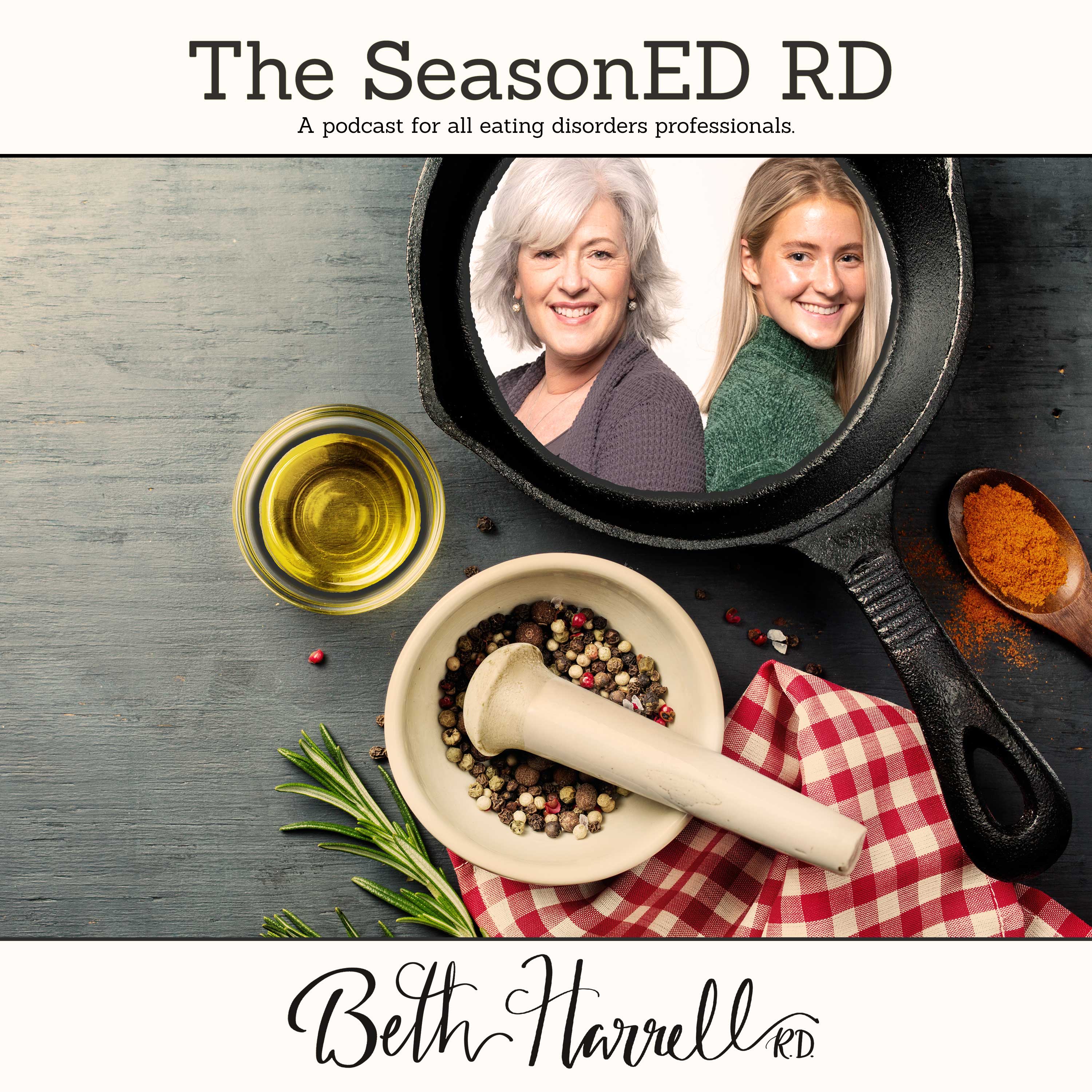 The SeasonED RD is a podcast for all professionals in the field of eating disorders who want a "one-stop-shop" for the resources, the people, and the connections that matter.  Whether you are newly seasoned (intern, student, or newer professional in the field) or well seasoned, this podcast is for you. Let's learn together!
Episodes
Friday Jul 14, 2023
Friday Jul 14, 2023
Which comes first- Improved body image or weight gain? 
Kids WILL grow out before they grow up.  
AAN ('Atypical Anorexia') takes longer to get periods back, not clear with males. 
Goal weight is the place where body and brain are healthy – HEALTHY STATE 
HOW RIGID ARE COGNITIONS?? –It's the last thing to get better. 
Physical and mental – if we have estimated weight goal and look ok physically but rigidity is still there, we still need to push. 
What do Leptin levels tell us? – or not.  
Weight suppression has a profound effect of the brain and behavior 
What if parents don't suck?  Meet parents where they are, and be respectful of parents. 
As a field, remember our own humility. 
The doctor needs to be the consultant. 
Dr. Peebles Seasonings: 
Bio: 
Dr. Peebles is an assistant professor in the Division of Adolescent Medicine at The Children's Hospital of Philadelphia and the University of Pennsylvania School of Medicine. 
Prior to joining CHOP, she was an instructor at Stanford University School of Medicine's Division of Adolescent Medicine, Department of Pediatrics, and was primarily involved with the Eating Disorders Program and the Center for Healthy Weight at the Lucile Packard Children's Hospital. 
Dr. Peebles' research interests focus on the health outcomes of disordered eating in adolescents of diverse weight ranges, and how the Internet can be used as a vector to both help and harm young people as they try to approach a healthy weight. Her most recent work has been funded by the American Heart Association. 
With your host Beth Harrell