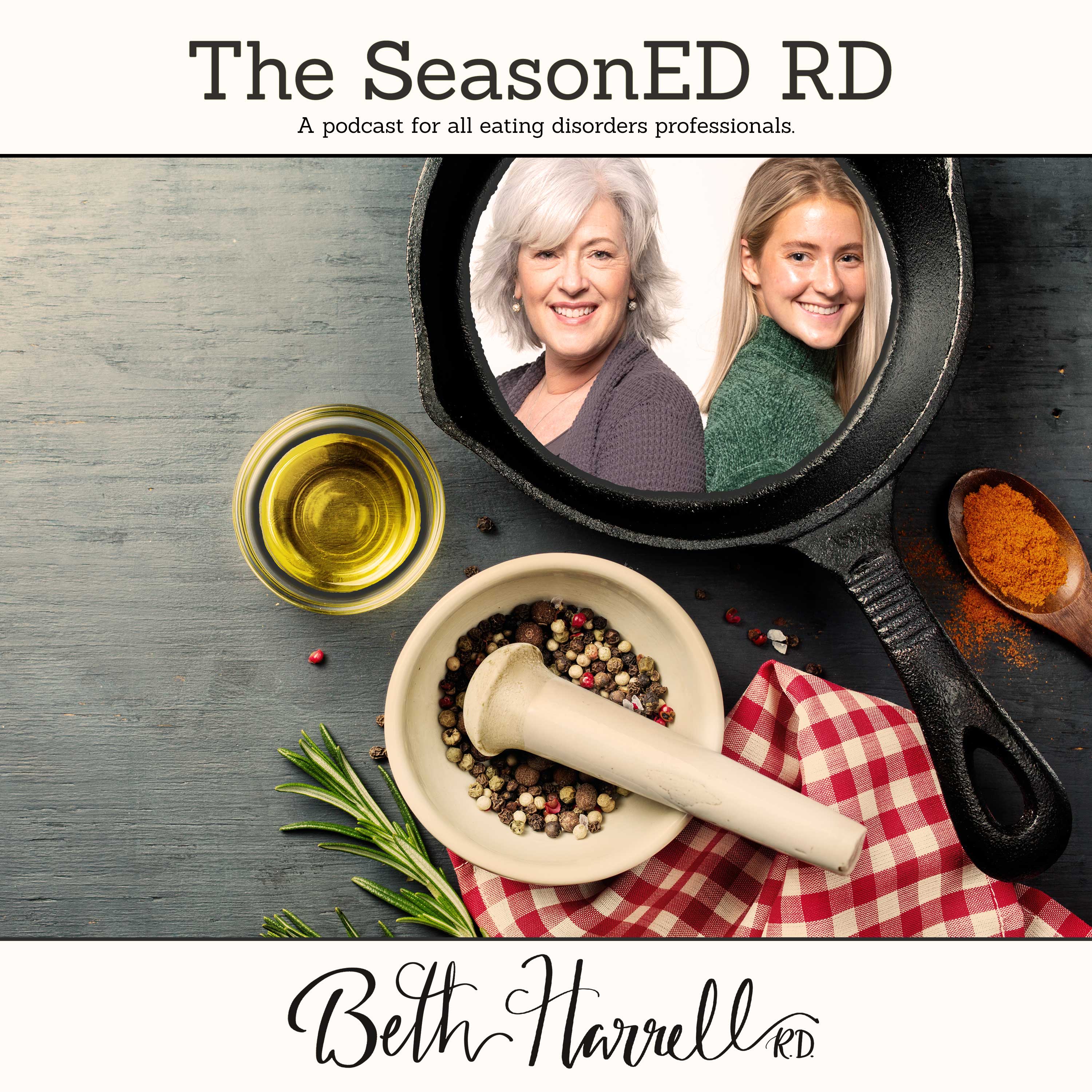 The SeasonED RD is a podcast for all professionals in the field of eating disorders who want a "one-stop-shop" for the resources, the people, and the connections that matter.  Whether you are newly seasoned (intern, student, or newer professional in the field) or well seasoned, this podcast is for you. Let's learn together!
Episodes
Saturday Mar 04, 2023
Saturday Mar 04, 2023
Dr. Phillip Mehler, MD, CEDS
Eating disorders are mind-body Illnesses and are curable.
"Remember, I'm a medical provider not a mental health provider", however, medical providers can help reduce shame
You can no longer applaud any weight loss – medical complications are happening at all sizes.
This field is burgeoning – there are new opportunities, new research, and new findings all the time.
Dr. Mehler's Seasonings:
It takes several bites of the apple – never give up hope
Professional alignments – expect much from each other and share resources.
Book: Eating Disorders: A comprehensive guide to medical care and complications, 4th edition
~~~~~~~~~~~~~~~~~~~~~~~~~~~~
Dr. Philip Mehler founded the ACUTE Center for Eating Disorders & Severe Malnutrition at Denver Health and continues to serve as its Chief Executive Officer. He began his career at Denver Health more than 30 years ago and was formerly its Chief of Internal Medicine. He was Denver Health's Chief Medical Officer (CMO) for 10 years until he was promoted to its Medical Director, a position he held until his retirement in 2014. He is also the Glassman Professor of Medicine at the University of Colorado School of Medicine and has conducted research into the optimal medical treatment of the most severe cases of Anorexia Nervosa and Bulimia. Dr. Mehler has authored more than 500 scientific publications, including three textbooks published by Johns Hopkins University Press and with a fourth edition slated for release later this year. Dr. Mehler was the recipient of the Academy of Eating Disorders 2012 Outstanding Clinician Award, has been recognized among the "Best Doctors in America" for the past 22 years in a row, and was voted the "Top Internal Medicine physician in Denver" multiple times by 5280 Magazine. Dr. Mehler is a member and fellow of the Eating Disorders Research Society and the Academy of Eating Disorders, as well as a member of the editorial board of the International Journal of Eating Disorders and serves as the Senior Editor of The Journal of Eating Disorders. He has lectured extensively on a national and international level as the leading medical expert on the topic of the medical complications of eating disorders.