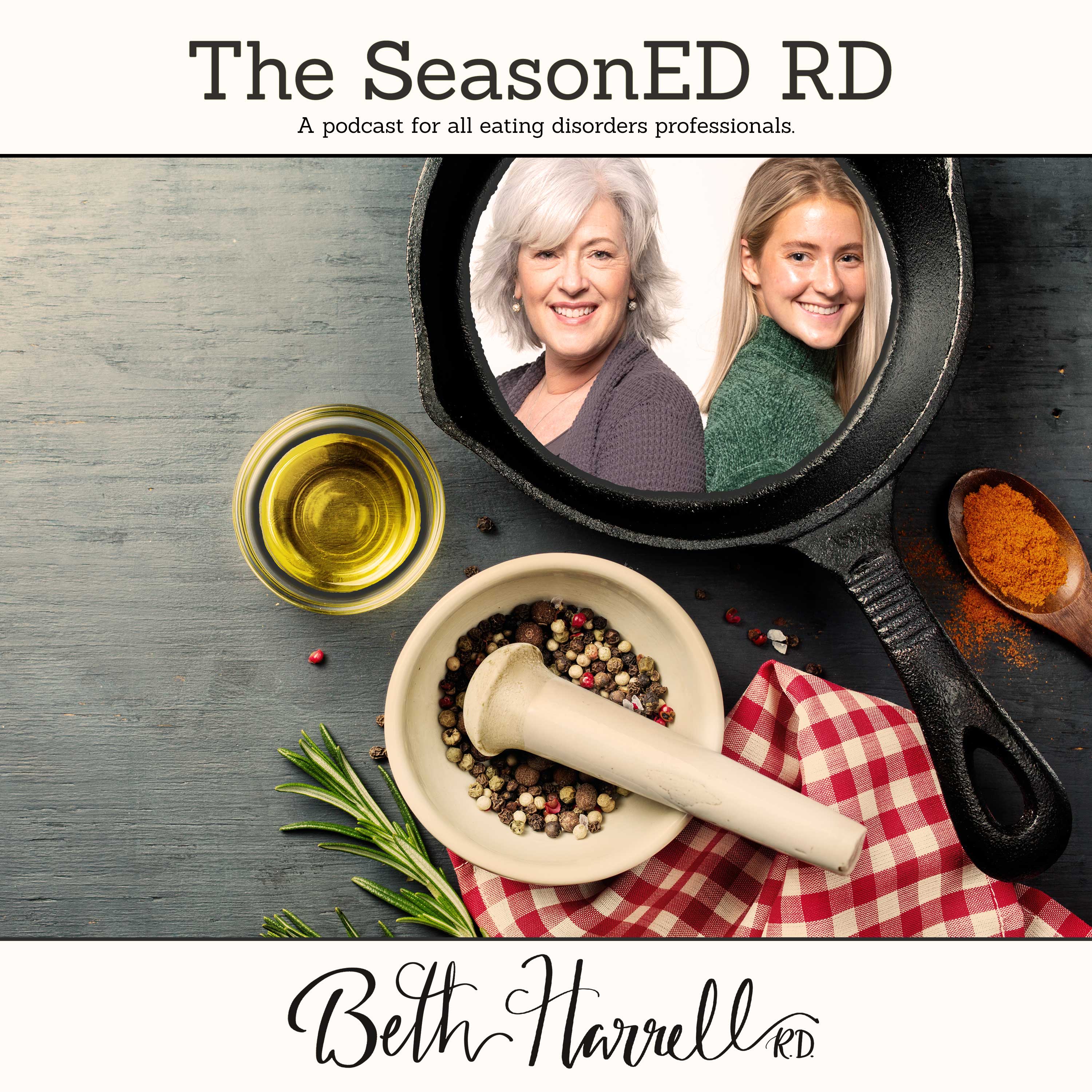 The SeasonED RD is a podcast for all professionals in the field of eating disorders who want a "one-stop-shop" for the resources, the people, and the connections that matter.  Whether you are newly seasoned (intern, student, or newer professional in the field) or well seasoned, this podcast is for you. Let's learn together!
Episodes
Friday May 12, 2023
Friday May 12, 2023
Dr. Jennifer Gaudiani
MCAS Simplified - Mast Cell Activation Syndrome
How to listen, treat the client first, chase down the science later
It's not "Just Your Eating Disorder"
Impact of malnutrition and stress on the body.  Malnutrition and stress will fuel MCAS
Some Signs of MCAS
Reaction to alcohol (consumed and topical like hand sanitizer)
More fatigued than peers after being in heat
Artificial Scents - headache, stuffy
Reaction to artificial dyes
Rashes – flushing, itchy
Drippy nose after eating
Periods are rough – intense cramps, heavy bleeding
Chronic constipation as a kid
Plain, everyday food can activate.
Mini screener
Treatment can be simple
Elemental shakes
Trigger avoidance
OTC meds.
Dr G's Seasonings:
Blogs (there are FOUR on MCAS here)
Be careful for diet-y talk in Dr Google
Show up with fierce joy
Bio:
Dr. Gaudiani (she/her) is an eating disorders expert physician and the Founder and Medical Director of the Gaudiani Clinic. Board Certified in Internal Medicine, she completed her undergraduate degree at Harvard, medical school at Boston University School of Medicine, and her internal medicine residency and chief residency at Yale, where she won numerous clinical awards. Dr. Gaudiani moved to Denver in 2007, choosing Colorado with her husband because its emphasis on the outdoors, the incorporation of nature into daily life, and the importance of family activity time as it offered a great way to foster work-life balance. In 2008, she was one of the founding team members of the ACUTE Center for Eating Disorders at Denver Health. After seven great years there, she left as its Medical Director to pursue her vision of outpatient care, founding the Gaudiani Clinic. During her years at ACUTE, Dr. Gaudiani became a recognized internist for her work on the medical complications of eating disorders. Dr. Gaudiani's book, Sick Enough: A Guide to the Medical Complications of Eating Disorders, was released via Routledge in October 2018.
With your host Beth Harrell