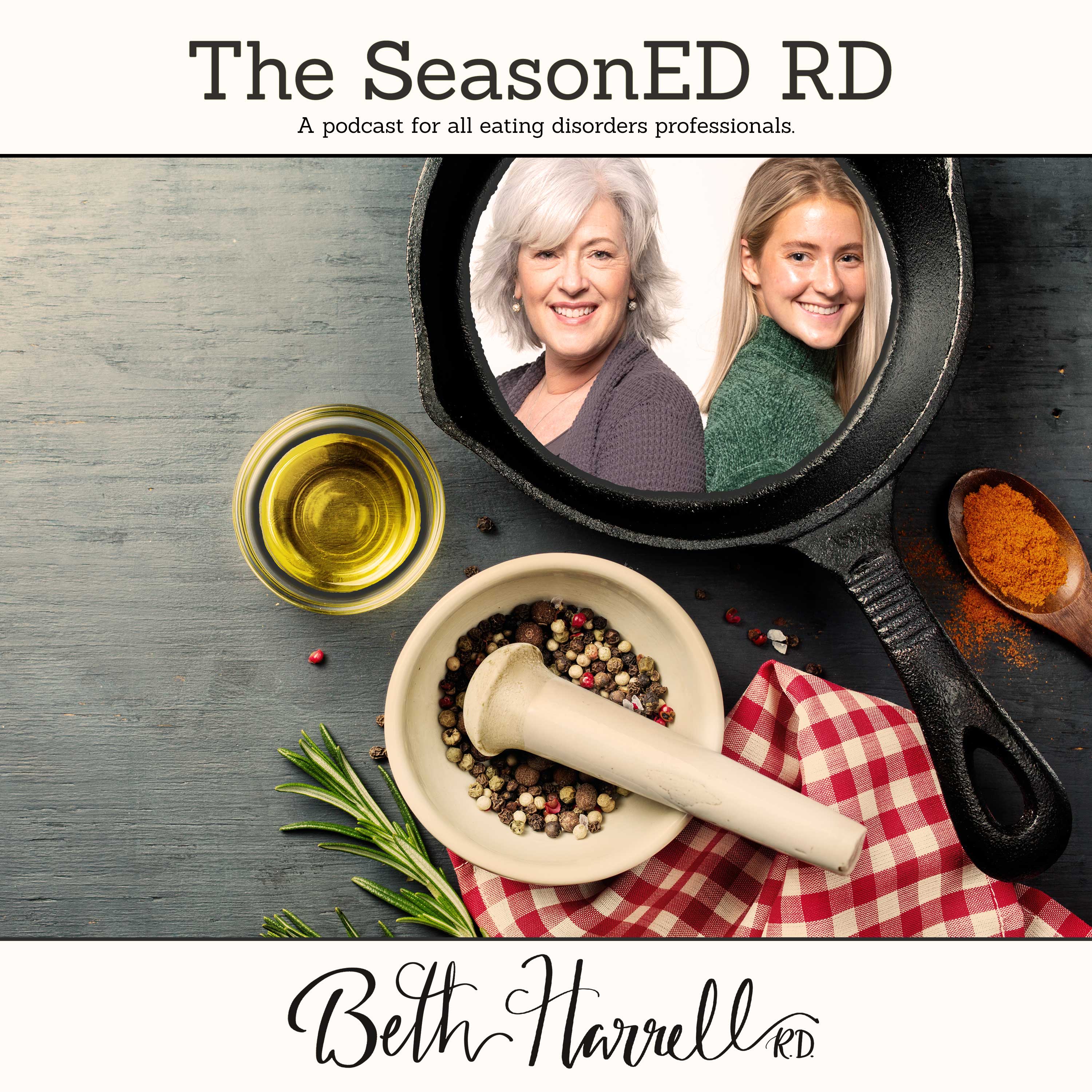 The SeasonED RD is a podcast for all professionals in the field of eating disorders who want a "one-stop-shop" for the resources, the people, and the connections that matter.  Whether you are newly seasoned (intern, student, or newer professional in the field) or well seasoned, this podcast is for you. Let's learn together!
Episodes
Friday Nov 11, 2022
Friday Nov 11, 2022
Claiming victories at each step 
Using Body as a Resource 
Neuroception, Polyvagal theory 
Snake example – that's my system trying to protect me 
How can we get nutrition into the thinking brain? 
Show up for the client and come into THEIR world with compassion 
Shaun helps Beth with a little bit of supervision 
Safe and Sound Protocol  
Fully Claiming Victories 
TWINKIES  
Dr. Shaun's Seasonings: 
Dr. Dan Seigel – Window of Tolerance 
Dr. Stephen Porges – Polyvagal Theory, Safe and Sound Protocol 
Jessica Setnick's Pyramid (Adequacy at the base) 
Using the body as a resource: 
We need to do our own work 
How we show up is going to impact the work we do 
Collaborative care 
"It doesn't have to be so confrontational" 
Bio: 
Dr. Shaun Riebl provides trauma-informed nutrition therapy to individuals seeking treatment for disordered eating and eating disorders. His passion for this population began with his master's thesis studying eating disorders in male cyclists, and he continued to explore eating behaviors during his doctoral work. Dr. Riebl has held assistant professorships at UNC Chapel Hill and The University of Mississippi as well as research positions with Duke University. With nearly ten years of clinical experience, he promotes freedom, flexibility, and nourishment with food while providing compassionate, evidence-based treatment for all people. 
With your host Beth Harrell