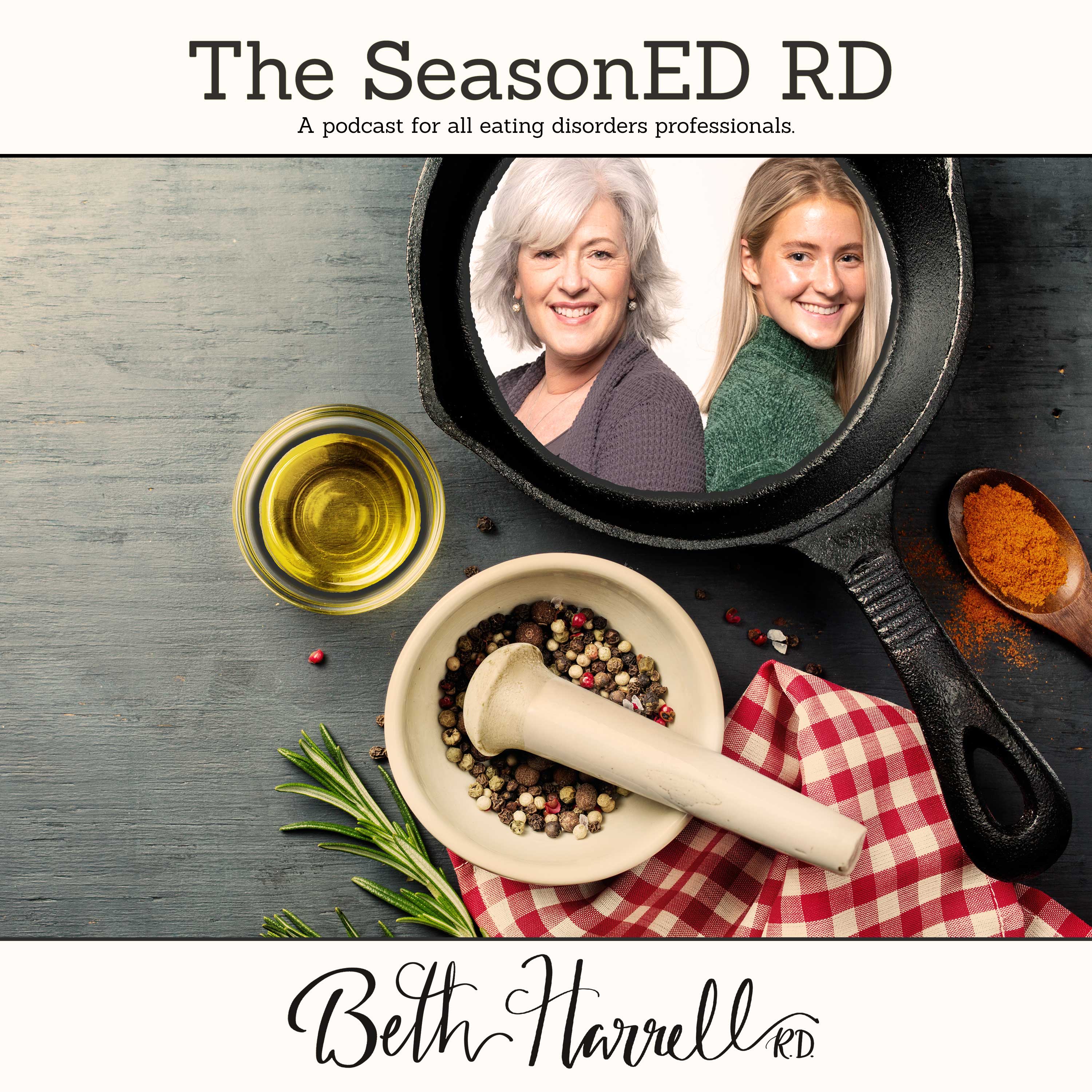 The SeasonED RD is a podcast for all professionals in the field of eating disorders who want a "one-stop-shop" for the resources, the people, and the connections that matter.  Whether you are newly seasoned (intern, student, or newer professional in the field) or well seasoned, this podcast is for you. Let's learn together!
Episodes
Friday Aug 11, 2023
Friday Aug 11, 2023
Dr. Adele  Lafrance  
The birth of Emotion Focused Family Therapy (EFFT) was borne through feeling helpless 
When I'm stressed I can't remember my name 
Humanistic practice – we all want to be well and feel well 
Unconditional positive regard 
Love as a legitimate healing technology  
Adele's Seasonings: 
Bio: 
Dr.  Adele  Lafranc e is a clinical psychologist, research scientist, author and developer of emotion-focused treatment modalities, including emotion-focused family therapy for eating disorders. She is also active in the research and practice of psychedelic medicine for eating disorders, with a focus on ayahuasca, MDMA, psilocybin and ketamine. Dr.  Lafrance  has a particular interest in mechanisms and models of healing, including emotion processing, spirituality, love, and family-oriented care. 
With your host Beth Harrell 
Contemplating Supervision?  Join us for some Supervision Freebies