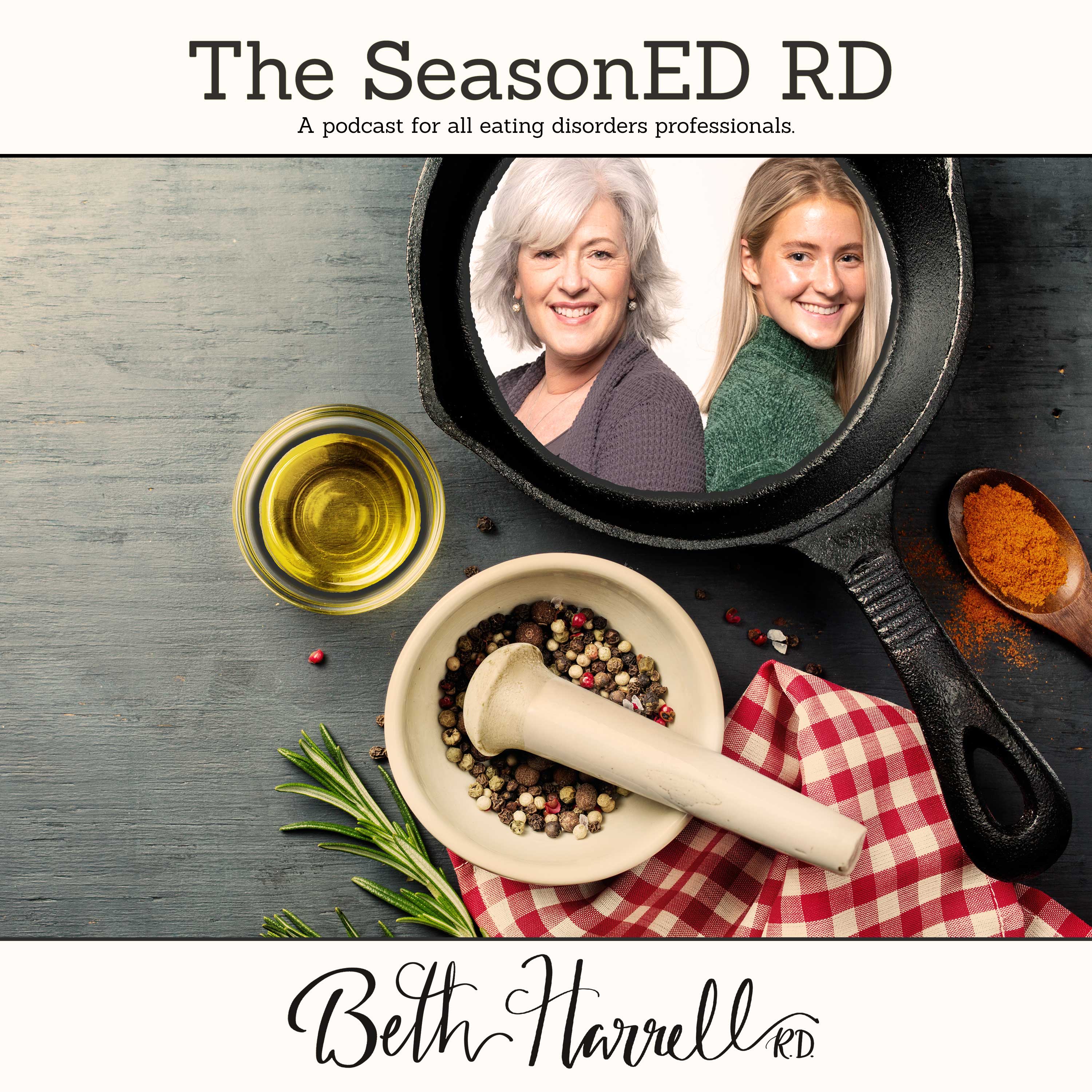 The SeasonED RD is a podcast for all professionals in the field of eating disorders who want a "one-stop-shop" for the resources, the people, and the connections that matter.  Whether you are newly seasoned (intern, student, or newer professional in the field) or well seasoned, this podcast is for you. Let's learn together!
Episodes
Friday Sep 02, 2022
Friday Sep 02, 2022
Carolyn Costin MFT MA, MEd, LMFT, CEDS, FAED
Find out how Carolyn determines if coaches or therapists are ready to do this work 
"I'm recovered from this and so can you".   
Hope and motivation – sober coaches and ED coaches need to be TRAINED. 
Carolyn "requires" disclosure of lived experience and listens to every training session.   
She shares how to avoid comparisons 
Advises to never talk about how bad you were – only share things when relevant 
Conscious eating scores can help 
Learn how to channel the characteristics like Type A – instead of counting calories I went to conferences and learned 
Temperament is a risk factor – perfectionism, anxiety = high energy, obsessiveness = detail oriented 
Carolyn Costin MFT is a renowned, sought-after eating disorder clinician, author of 6 books, and international speaker.  
Recovered herself and treating eating disorders since 1979, Carolyn was first to speak out that people with eating disorders can become fully recovered. 
15 years into private practice and after running hospital units, Carolyn, unhappy with the relapse rate, recognized a need and opened Monte Nido, the first eating disorder residential facility. 
Currently Carolyn trains and certifies eating disorder coaches at The Carolyn Costin Institute, filling another gap in support resources. 
Carolyn is a passionate, inspiring force in the eating disorder field.  
Sponsored by Within Health
Visit the website at https://withinhealth.com/ or email us at hello@withinhealth.com
With your host Beth Harrell