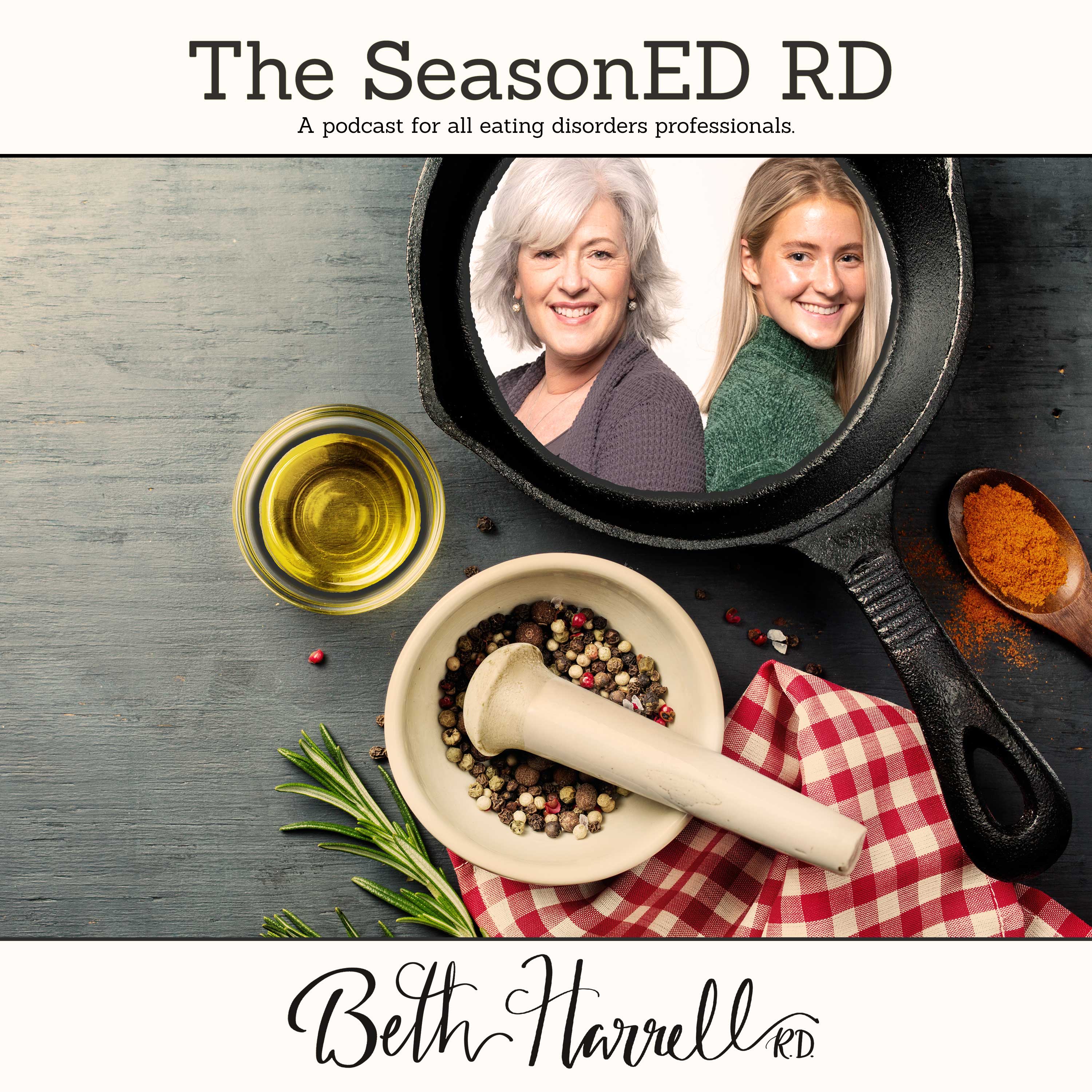 The SeasonED RD is a podcast for all professionals in the field of eating disorders who want a "one-stop-shop" for the resources, the people, and the connections that matter.  Whether you are newly seasoned (intern, student, or newer professional in the field) or well seasoned, this podcast is for you. Let's learn together!
Episodes
Friday Jan 27, 2023
Friday Jan 27, 2023
I care, and you matter. 
About half kids who have had suicidal thoughts have parents who didn't know 
People actually don't want to die, they want suffering to end 
It's is a HARD discussion for all clinicians – lean into the discomfort 
We have frank discussions about suicide and improving comfort levels of clinicians 
"I can help you" 
Share with teens the famous people who have gotten through a similar situation 
Psychiatry doesn't always mean medications, consultation to get information -  usually there are very good reasons why people are cautious, and we can learn a lot about why family is hesitant to follow the treatment plan. 
On weight topics: 
Weight and appetite with psychotropic medications – Focus a lot less on numbers and more on behaviors 
Hydration, variety of foods, movement at a baseline, 
"I've written letters...isn't that tough that we have to write letters for patients to advocate for themselves in the doctor's office?" 
Dr Sullivant's Seasonings: 
*Partner with people who are more experienced to build confidence due to recovery 
The Columbia Lighthouse project 
FREE Training for Individuals and Systems The Columbia Lighthouse Project 
American Foundation for Suicide Prevention also has great resources: 
What to do when someone is at risk | AFSP 
Great resource on all things mental health to share with parents/caregivers: 
Child Mind Institute | Transforming Children's Lives 
Info on my research program, Prepped and Ready: Parenting into the Teen Years: 
Prepped and Ready | Children's Mercy Kansas City (childrensmercy.org) 
Bio: 
Shayla Sullivant, MD 
Dr. Shayla Sullivant completed undergraduate training at Creighton University and medical school at the University of Kansas, where she also completed a residency in adult psychiatry and fellowship in child and adolescent psychiatry.  Since 2010 she has been on staff at Children's Mercy Kansas City where she currently serves as an associate professor and chief of the section of psychiatry.  In July 2019 Dr. Sullivant was the recipient of the Shining Star award for having the highest patient satisfaction ratings among the medical staff at Children's Mercy. Dr. Sullivant co-leads the suicide prevention research group at Children's Mercy. Her current work focuses on providing education for parents on ways to reduce suicide risk for adolescents, including safe storage.  
With your host Beth Harrell